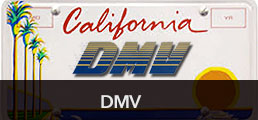 WELCOME TO SUPERIOR AUTO STYLING DMV SERVICES
Superior Auto Styling is certified by the State Of California, Department of Motor Vehicles (CA DMV) to process and complete vehicle related DMV transactions.
Here are some of the services we provide:
Vehicle Ownership Transfers
Registration and Tag Renewals
Replacement Registration Card
Replacement License Plates
Replacement Tags
Replacement Title Requests
Posting Fees
Multiple Transfers
Boat & Trailer Registrations
Domestic & Imports
Off Road Vehicles
Planned Non-Operation (PNO)'s
Release of Liability
Commercial Registrations
Lien Recordings
Semi-Truck Registrations
Motorcycle Registrations
Out of Sate VIN Verifications
We appreciate your interest in our business and hope to see you soon!
---
WHAT DO I NEED TO…
REGISTER A CAR IN MY NAME?
In most cases you'll need the title (signed and filled properly) and smog certificate.
The VIN and License Plate number of your car
*DMV may also require proof of auto insurance and/or smog.
Your registration card AND your ID.
RELEASE THE LIEN ON MY CAR? 
Original title signed off by lien holder.
APPLY FOR A REPLACEMENT TITLE? 
Submit your request at our office and the new title will be mailed to your address by DMV.
Last 3 digits of VIN and full License Plate Number.
GET REPLACEMENT REGISTRATION CARD?
Last 3 digits of VIN number and full License Plate Number.
APPLY FOR PERSONALIZED LICENSE PLATES?
Submit your request at our office and your personalized plates will be mailed to your address from DMV.
REGISTER MY SALVAGED CAR?
In addition to Salvage Certificate and Smog, DMV requires "Brake and Lamp Inspection" and VIN Verification.
We provide brake and lamp inspection on site. VIN must be verified by DMV or CHP for salvage vehicles. Please note that Salvage Car Registration is next day service.
REINSTATE MY SUSPENDED REGISTRATION?
-If your registration was suspended due to insurance, and you haven't purchased insurance yet, we provide insurance services on site. Please visit superiorautostyling.com for more information.
-If you've purchased insurance from us, we'll forward that information to  DMV and have your registration reinstated.
-If you already have insurance and only need the registration suspension cleared, please bring in or fax the 'proof of insurance' and allow 3 hours for verification of insurance and reinstatement of registration.
GET CALIFORNIA LICENSE PLATES AND REGISTRATION CARD FOR MY OUT OF STATE VEHICLE?
​If no ownership or lien change is involved; all you need is your out of state registration, your ID and the VIN Verification which we are licensed to provide onsite.
TRANSFER OWNERSHIP OF A CAR I PURCHASED FROM OUT OF STATE?
Out of State Title (filled and signed properly by the seller), VIN verification (provided on site) and Smog Certificate.
FILE PLANNED NON-OPERATION (PNO) ON MY VEHICLE?
Copy of your registration card OR Last 3 digits of VIN and full License Plate number.
REMOVE MY VEHICLE FROM PLANNED NON-OPERATION STATUS?
Copy of your Non-OP registration card OR last 3 digits of VIN and full License Plate number.  ​
* Please call us for further information or help on any transaction that's not listed here.  (909) 484-3149