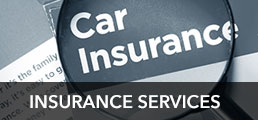 Superior Auto  Insurance
Unfortunate incidents and accidents are beyond our control, even how careful we are, therefore, it is important to be insured, what even may happen. Superior Auto Styling is a one-stop-shop for your car needs, we also got you covered. We offer different insurance with various coverage and selections for any drivers in San Diego, Los Angeles, Orange Country, the Inland Empire, and all Southern California. You may expect for finest services with lowest rates meant for new drivers.
AFFORDABLE Auto Insurance Rates
When we say, we prioritize your satisfaction, we meant it. While you are receiving fast and reliable coverage for your new or even pre-owned car, you will have professional service from our trained and qualified agents. Here at Superior, we shop around and assure you the absolute lowest rates.
Types of Insurance:
Liability auto insurance (required by law)
Physical damage auto insurance coverage (fire, theft, vandalism)
Full coverage auto insurance (liability-comprehensive, theft, and collision insurance)
Motorcycle, RV, Recreational Vehicles
Home Owners
Commercial
Insurance Benefits:
Liability auto insurance (required by law)
Physical damage auto insurance coverage (fire, theft, vandalism)
Full coverage auto insurance (liability-comprehensive, theft, and collision insurance)
Motorcycle, RV, Recreational Vehicles
Home Owners
Commercial
Insurance Benefits:
Windshield replacement (if applicable)
Roadside assistance
Good driver discounts
SR 22 filings
Immediate coverage
California young drivers insurance
Any car, any driver
Professional attention